TRAVEL EVENTS
BIG LEAGUE EXPERIENCE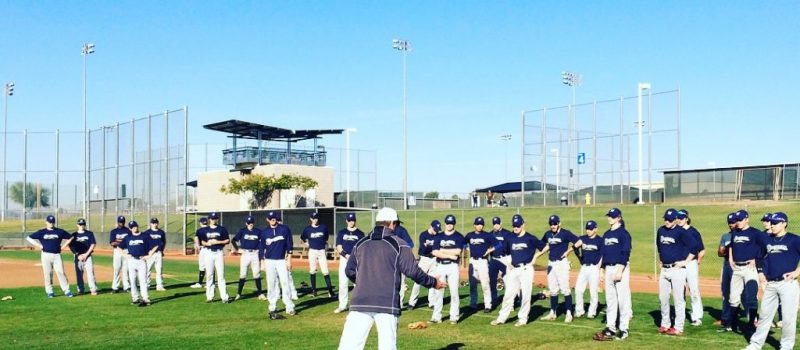 Perfect Game tune-up at Maryvale Baseball Complex
Home of the Milwaukee Brewers Spring Training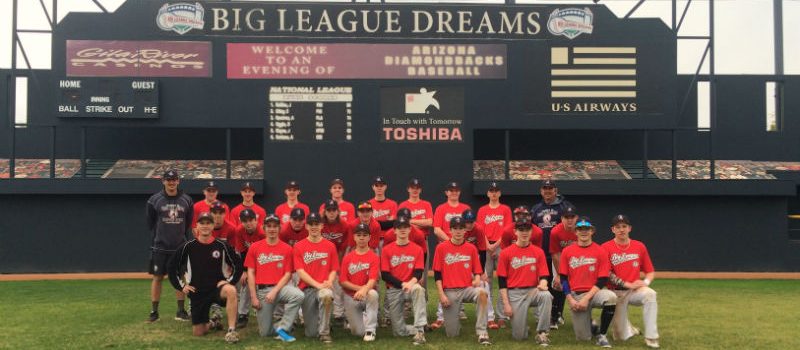 Team BLE at Big League Dreams
BLE practices before tournaments on the nostalgic fields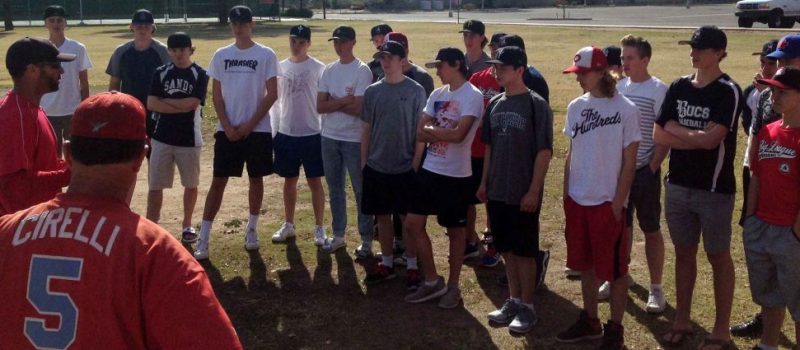 Coach Cirelli of Mesa CC speaking to BLE players
Shea and Albie are Mesa CC Hall of Famers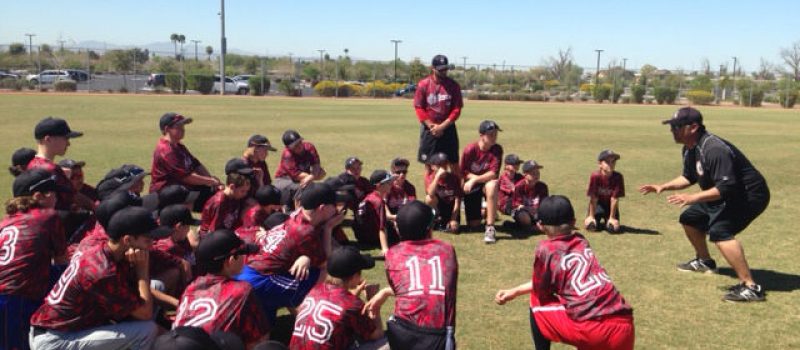 Albie Lopez with a young BLE Team
Players get to workout in preparation for the tournament!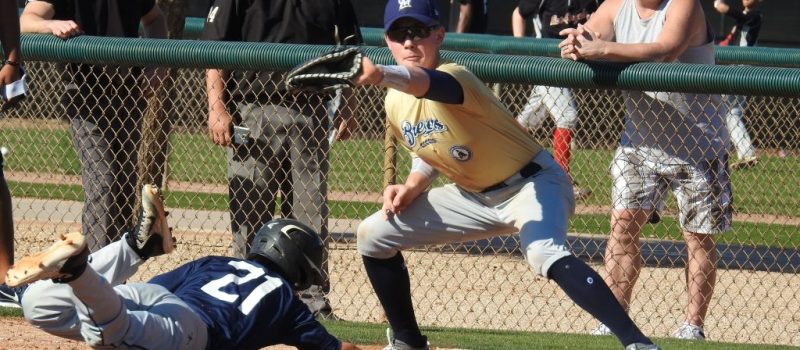 Gage Brebant of the Fort McMurray Oil Giants at first base
Milwaukee Brewers Scout Team PG MLK Event
WHY SHOULD YOU TRAVEL WITH BLE?
Our events are second to none and provide an awesome all-around experience! Players are coached by former MLB, professional and collegiate players, former Nat'l Team coaches and current Pro Scouts. Teams match-up against strong competition and enjoy their time with new friends during organized activities on and off the field!
TOURNAMENTS
Previous Events Attended (Top Finishes) and Current Events:
Milwaukee Brewers Scout Team

Big League Experience Scout Team
11U Runner-Up

12U Champions 2018
Development Camp and 8 – Team Tournament
14U West Coast Premier Champions 2019
13U Silver Champions and 12U Gold Division Finalists
COACHING STAFF
An Elite Instructional and Coaching Staff has included the following individuals in the past;
MARTY LEHN


Milwaukee Brewers Scout
Former Canadian Nat'l Team/Olympic Coach – Athens '04
Southeastern Louisiana Univ. Player then Coach

ALBIE LOPEZ

12 Year Big Leaguer
World Series Champion with Arizona in 2001
Team USA Pitcher

SHEA HILLENBRAND

2-Time MLB All-Star
Career .284 hitter with 108 HRs and 490 RBI
Mesa CC Hall of Famer

BOB DIDIER

5 Time World Champion (Jays; '92 & '93, & Yankees '98, '99 & '00)
Former Major League catcher, coach and scout
MIKE DAVIS

Former MLB outfielder with the Oakland A's and LA Dodgers
World Series champion in 1988 with the Los Angeles Dodgers

ERIC OWENS

8 Year MLB player
Hitting Co ordinator with Dodgers and hitting coach with Blue Jays

KYLE DHANANI

5 yr pro infielder, drafted and signed by Milwaukee Brewers
Former All-Conference Infielder out of Thompson Rivers Univ

JOE SERGENT

11 yr pro pitcher, drafted by Florida Marlins
Former D-1 All-Star out of Lamar University,  Texas

EDDIE MARIN

Scout with the Okland A's Organization
THE EXPERIENCE
BLE Events are foremost a BASEBALL experience – practices, games and exposure! Our coaching staff works hard to help players understand the importance of competing every at-bat and pitch while making sure each player's experience is a positive one!
Sporting Events
Major sporting events coincide with the trip

Each March trip includes a Spring Training game!

Collegiate Sports
Entertainment
Team Dinners
Tourist Attractions

New York, New York roller coaster
Las Vegas Strip
Professional and College ball games
College Visits
ASU, Grand Canyon Univ. and Mesa CC

Practice and Intersquad on Campus Fields
Facility visit and Campus Tours
Players Meet and Greet