BLE Blast from the Past
Baseball Camp
For more than a quarter century, the Okanagan Major League Baseball Camp here in Oliver has been teaching young men to play baseball the professional way and to have some fun while they're doing it. By the time the last 1986 session ends in mid-August, some 200 to 250 athletes between the ages of 10 and 19 years will have spent a week in the (usually) sunny South Okanagan, honing their skills under the watchful eye of such former major-leaguers as Gordie Pladson of the Houston Astros. There are three major thrusts to the baseball camp, says camp director Dale Parker, who has been here for the cap for all but one year of its operation since its founding in 1960. The main one, of course, is to teach baseball skills.
The second is to give the boys a blend of coaching from college coaches and former professional players. And the third ingredient is "to give the kids some balance-physical, mental, and spiritual/inspirational", says Parker. New owner Bob Kokotailo, who's just purchased the camp from co-founder Don Coy, puts it another way when he states it will continue to be operated "as a Christian baseball camp, concerned with more than strictly baseball skills.
Big League Experience is now owned and operated by Marty Lehn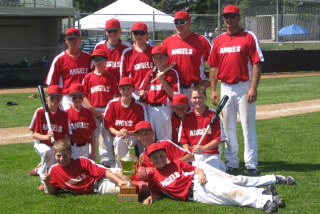 The camp was founded in the summer of 1960, and when discussing its origins, three names come to mind. One is that of Don Coy, a pitcher on Oliver's baseball teams of the 1950's who played with the likes of Eric Norton, Bob McIvor, Bill McLeod, Ritchie Schnider, Paul Eisenhut and Stiffy Bray. Somehow it seems only natural that a man with his love of the game should go on to help found a baseball camp and then help run it for more than 25 years. While he sold the business earlier this year, he's still involved in the camp's day-to-day operation as the new owner learns the ropes. A second name is that of John Vanderburg, a co-founder who was with the camp three years before moving away. He's now one of the head men with Arrow Transfer in North Vancouver.
And the third individual was Edo Vanni, a former manager of the Seattle Rainiers who was well-known in Pacific-Coast baseball circles. As Dale Parker tells it, Edo brought his club from Wenatchee up to Oliver one spring, instead of taking them to Florida for their spring camp. They spent 10 days in their community, enjoyed the facilities and the glorious weather, and the idea of a baseball camp was born.
In 1960 the first baseball camp in the northwest was started right here. There were some pretty impressive names on the roster of instructors those first couple of years. There was Edo. There was Jeff Heath, who had played professional ball for 17 years and had made the American League's all-star team in 1939. In left field for that all-star game was Ted Williams; in center was Joe DiMaggio; and in right was Jeff Heath. Allan Strange, former manager of he Seattle Rainiers and the St. Louis Browns was here, as was Al Neimec, who had played for the Boston Red Sox. Dale Parker, who arrived at the camp in year two, was a friend of Don Coy's who came up here to work with the pitchers. He liked it so much he's been here ever since and will keep his position despite the change of ownership, says Kokotailo. Though he never played at the professional level, Dale played for both the University of Oregon and Seattle Pacific University, and went on to coach at John Brown University in Arkansas, Seattle Pacific University, and the University of Washington. "I had some local boys playing for me at the university level, including Micky and Billy Marino", he recalls, Though I never got Paul Eisenhut." For the first few years the camp experimented with a variety of formats, before they settled on the five-week format which is fairly standard in camps throughout the United States.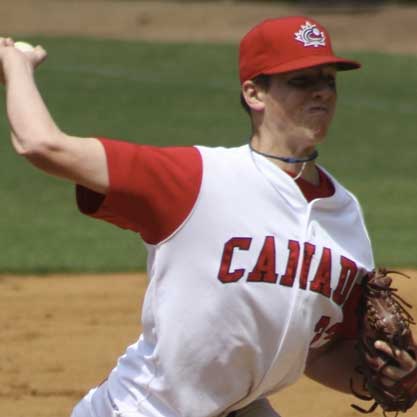 The first week is for boys between the ages of 10 and 14 years. At one time the camp had accepted them as young as eight years old, but that's no longer the case. The second week is for those 10 to 15. Then it's time for the 13 to 15 year olds. And the camps end with two week-long sessions aimed at those 15 to 19 years old. Unlike some other camps, though, the Okanagan Major League Baseball Camp has never attempted to stage strictly a hitting camp. "The basic reason," says Parker, "is that we're trying to educate the entire player, one offense and one defense." Over the years the young baseball players have come from throughout Western Canada and the Pacific Northwest. There's been a real trend over the y ears in h aving more and more of the p upils being Canadian rather than American, states Parker. "In the first 20 years of camp, the ratio of U.S. to Canadian kids was 70-30.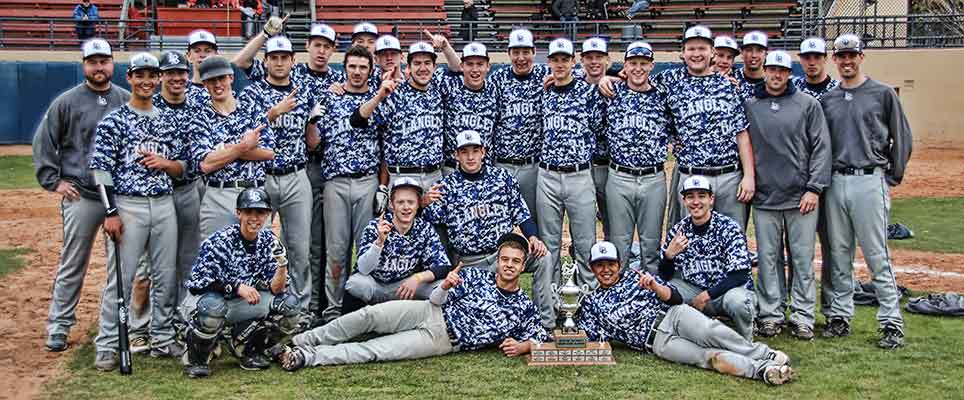 With the added interest in baseball in Canada now, today that ratio is more like 60-40 or even 70-30 in favor of Canadians. And a lot more Canadians have gone on to play professional ball." They're housed in the ice arena, where they sleep and eat all their meals. Cost of the camp is $299 Canadian ($235 American) for the Week. The boys bring their own gloves, shoes, sleeping bag, and toiletries. The camp takes care of virtually everything else, from giving them a place to sleep to feeding them to teaching them baseball. Camps have become increasingly sophisticated over the years, says Parker. While there were cameras used, the video technology which is used today to capture the boys in action has been
At Oliver's Big League Experience Baseball Camp, Nick Minchau from Saudi Arabia learns how to bunt from Duane Brown who was a second round draft pick for the Houston Astros. He pitched for the Baltimore Orioles, Chicago White Sox and Kansas City Royals Organizations.
by Frank Stariha, Oliver Chronicle, Wednesday, July 30, 1986