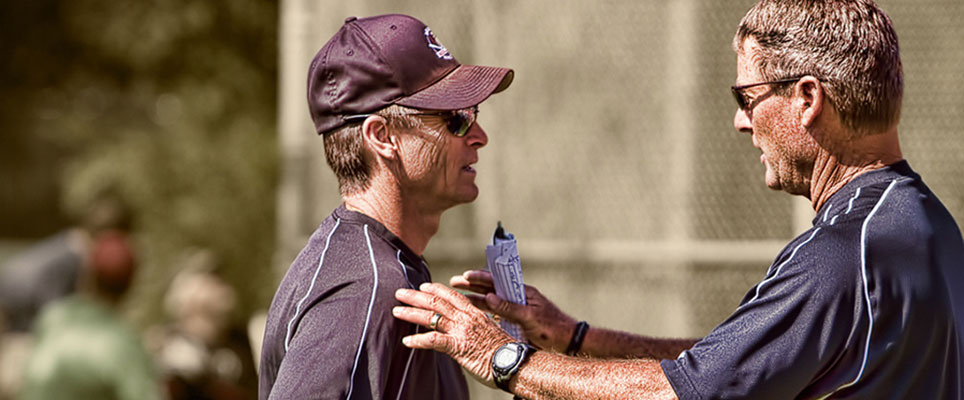 As the Pitchers and Catchers (and soon position players) of all 30 Major League teams are reporting to their respective Spring Training sites a number of selected players from Western Canada will be making their way to Las Vegas to battle in a very competitive baseball tournament this weekend.
Philadelphia Phillies scout and owner of the Big League Experience baseball camp Marty Lehn along with Kansas City Royals scout and Sandlot Baseball BC owner Corey Eckstein have put together 24 players to be split up into two teams in a 13U division to battle in the Red White and Blue Premier baseball tournament taking place in Las Vegas, Nevada over the Presidents day weekend (February 15 – 17).
Vegas? Baseball?
Why Vegas? Why so early in February?….Corey and Marty's answer – It's Spring training time, Baseball is here, Play Ball.  Most Canadians may not be in baseball mode yet with the Winter Olympics going on, but for us baseball enthusiasts, baseball is here and in full swing south of the line.  What a great way for our guys to see what's out there, get a head start on the season with respect to their peers, and compete against some pretty good competition.  Our 13U division will be comprised of 26 teams from a number of states with us being the lone Canadian representatives.  This is a great opportunity for our guys to battle on some great fields with good weather in a great baseball environment.
Canadian eh!
"How do you think the guys will do"? We're Canadian, eh! (with a smile) we'll play hard (we always do), we'll compete and we'll have fun, that's our goal and hopefully it leads to some W's.  In all seriousness everyone plays to have success and that's how we'll prepare our guys, but the honest truth is to prepare yourself properly so that you can battle, and at the end of the weekend be better a ballplayers.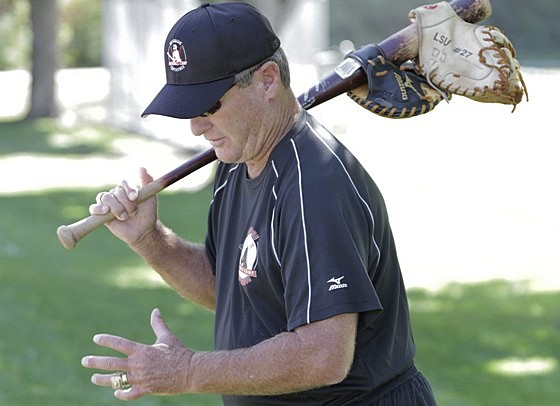 Practice Practice Practice
Fortunately we were able to get the guys together a couple of times at Coach Eckstein's Sandlot Academy in Abbotsford for some quality work both on the field and in the cages.  We had the guys show what they could do with the bat and glove, and watched them throw some pens.  We'll have another opportunity again on Friday before the tournament to practice and then inter squad before having to take on the competition.
That day will be a treat for us all as the tournament organizers took care of us and scheduled our practice at the Big League Dreams complex which is a state of the art complex of ball fields that replicate major league ball fields (Fenway Park, Yankee Stadium, Wrigley field or Crosley field).  The guys are pretty excited and we as a staff know it's a great group. If we throw strikes and make plays things should fall into place.
Coaching Staff
In regards to the coaching staff – Fun Stuff – There's already banter between the staff in regards to Friday's inter squad game, but as a team both clubs will have Strong leadership. Big League Experience 1 will have Bob Didier, who was a member of 5 World Series Championship teams ('92 & '93 with the Blue Jays and '98, '99 & '00 with the Yankees). Bob will work on Friday with both teams and then join the Big League Experience 1 team with Philadelphia Scout and former Canadian Olympic coach Marty Lehn and Vancouver Island University head coach Jordan Blundell.  Big League Experience 2 will be headed up by former Canadian national team pitcher, Junior National team coach and owner of Sandlot Baseball BC's Corey Eckstein along with Team BC's National Championship Pee Wee team coach Jimmy Vulcano and Inside Pitches Pitching coach and former Wenatchee College pitcher AJ Mathews.
Tournament
Tournament games will start on the Saturday morning with both teams having an 8:30am start time.  Click the link below for full tournament schedule as there will be two divisions in the 13U category.
Vegas Valley Baseball
If you wish to follow the game by game results you may do through by following Coach Marty and Coach Corey's twitter account at; @blemartylehn or @ECK_47
| | |
| --- | --- |
| Big League Experience 1 | Big League Experience 2 |
| | |
| Jayden Wakeham (Victoria) | Kayden Beauregard (Abbotsford) |
| Colton Schaper-Kotter (Vernon) | Wyatt Lehner (White Rock) |
| David Richards (Edmonton) | Ryan Blight (Coquitlam) |
| Conrad Reiper (Coquitlam) | Liam Vulcano (Abbotsford) |
| Aden Richardson (Nanaimo) | Jared Colligan (Coquitlam) |
| Spencer Walton (Nanaimo) | Isaac Kim (Whalley) |
| Tyson McInnes (White Rock) | Derick Powell (Aldergrove) |
| Jayden Parsons (Vernon) | Luke Senft (Abbotsford) |
| Keiran Bowles (Oceanside) | Matthew Slater (Whalley) |
| Keiran Finn (Campbell River) | Keith Manby (White Rock) |
| Cullen Jamieson (Tsawwassen) | Matt Mele (White Rock) |
| Drew Hnaytsen (Nanaimo) | Jayson Smith (Abbottsford) |
| | |
| Coach's | Coach's |
| Marty Lehn, Bob Didier | Corey Eckstein, Jimmy Vulcano |
| Jordan Blundell | AJ Matthews |