Baseball requires players to be resilient; Traveling to Las Vegas after the tragedy and to see the city becoming a unified place of rebuilding was inspiring and humbling to see how precious life can be.  #VegasStrong.
BLE 12 and 11U rolled into the South Nevada Baseball Academy complex ready to work.  The first practice saw us do it all: Baserunning with Coach Bob and Kyle, Throwing with Coach Albie, Hitting with Coach Marty and Eddie, Catching with Coach Bob, Infielding with Coach Kyle and Outfielding with Coach Marty! After dinner, our teams matched up with the SNBA baseball teams for a 6 inning game each.
Tired yet energized from a great day of baseball development, the teams loaded onto the Team Vans and headed home to the modern Eastside Cannery!
Day 2 we headed out to Big League Dreams and worked out on the Reds famous old park, Crosley Field. Covering all facets of the game again, the boys worked hard under the Vegas sun. After a team lunch, we headed back to the BLD complex and played an intrasquad game.
After returning to the Eastside, the teams headed over to the Fremont Street Container Park, an area designed with recycled shipping containers! The boys played tag on the recycled playground, parents shopped and we all watched and even some participated in a Praying Mantis drum show!
The Vegas Valley Veteran's Day Memorial Tournament was to begin the next morning…
11U:
A solid outing for the start of the tournament, led behind strong pitching and timely hitting. Game 2 was the most well-played game of the tournament, even while we took the L, in a low scoring, good defensive battle. Heading into day 2 in the middle of the playoff hunt, BLE needed a strong day to move on. Game 3 was a back and forth battle, changing leads 3 times before time expiring with teams deadlocked in a draw. Heading into game 4, BLE needed to win to move on. Amped up and ready to go before the game, BLE had a couple early miscues and fell flat, losing to a strong team from AZ.
The 11U squad was out of the tournament but not all was lost. The 12U was still alive so 11U went to their game to not just cheer them on but also finish their trip with a strong workout!
12U:
The 12U won game 1 in a mercy, lost game 2 in a heartbreaker, and with must win Games 3 and 4, we took care of business and got the 1 seed in our pool!
The qtr final was an up and down contest vs a team from North LA, with coaches and players getting feisty. But Bob Didier managed the squad to a walk-off victory with a huge rally from our hitters!
Into the semi finals, Team BLE got big pitching performances and our hitting stayed hot, leading to a mercy victory!
On to the Finals, where the 12U's faced a very strong and developed team from Chicago.
After falling into a 7-0 hole, BLE battled back to get it back to 7-4 in the 4th inning. The Braves then rattled off 5 runs to end the game and the tournament. As Finalists in a tough 12U Veteran's Day tournament, BLE was proud of our 12U players!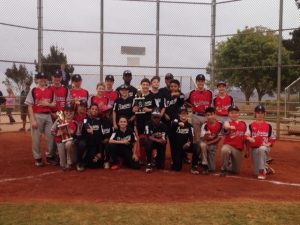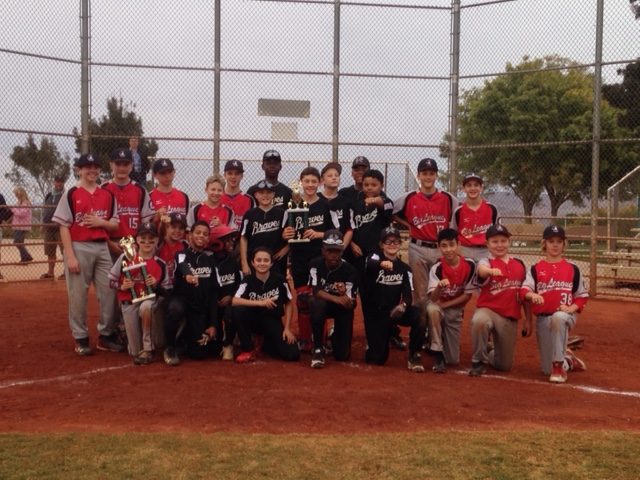 Our high-powered staff of Coach Marty, Bob, Albie, Kyle and Eddie were grateful of the player's effort all week and appreciated everyone's support in making this event happen!
Viva Las Vegas and Go BLE!