Baseball Camp Big league Experience : A BLE Blast from the past
A baseball camp started by a man with a penchant for the game had its humble beginnings in Oliver but is now known throughout the world. Don Coy, known as "Mr. Baseball" born on Oct. 20, 1922 in Penticton started the Okanagan Major League Baseball Club in Oliver back in 1960. Coy's widow, Willene said, "He always wanted to start a camp. When the Wenatchee Chiefs had their spring training here it gave him the idea to start the camp here. The weather is hot and dry during the summer months." "He used to advertise they only had been rained out five times in 26 years," she added. The first session had about 10 players and they were mostly from the United States.
Today the camp has hundreds of youth from all over the world come through its fields. And there are many recognizable names that have come through the camp's roster. "Larry Walker used to come here with his dad and two brothers," said Willene. Other names include Craig Caskey, Montreal pitcher; Bob Coluccio, Milwaukee outfielder; and David Pagan, New York Yankees pitcher. Since its inception the camp has attracted high-profile coaching staff. The first camp saw Edo Vanni, a former Seattle Rainier manager; Jeff Heath, Cleveland Indian slugger; Joe McNamee, Rainier catcher; Al Neimic, Boston Red Sox infielder; and Alan Strange a former St. Louis Brown infielder.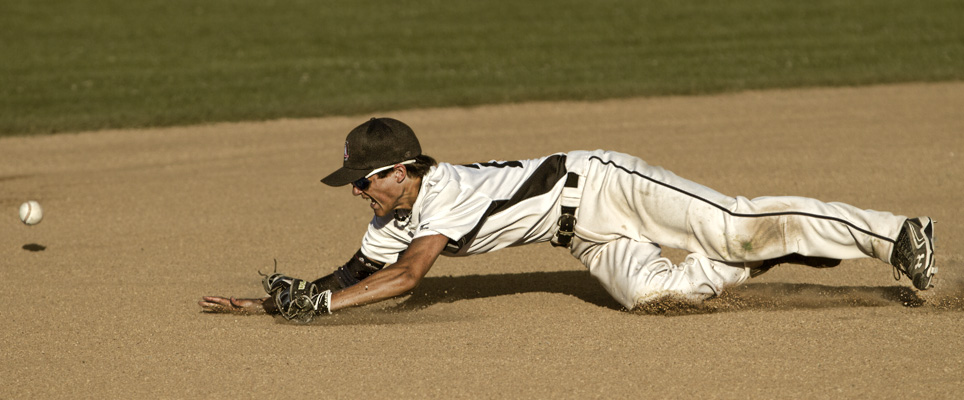 Today there are recognizable names like Canadian Hall of Fame player Tom Burgess who started his career with the St. Louis Cardinals and eventually managed the New York Mets.Willene Coy shared her husband's love of the game. "I liked going to all of the games," she said. "Our kids would all go and play under the stands." Don and Willene had eight children, 18 grandchildren, and two great-grandchildren. But of all of them, only one of his descendants followed in his footsteps. "Only his granddaughter, Becky Makway, did," said Willene. "She went to New York Institute of Technology with a softball scholarship. The family lost Becky in a tragic accident in 2001. Don Coy eventually sold his camp to Bob Kokotailo of Vancouver. The camp's current owners include Marty Lehn, current Canadian National Team Head Coach and Colin Dixon who was drafted by the Boston Red Sox in 1989.
The camp, which focuses on the assessment and development of each individual player, is now called Big League Experience Baseball Camp. Lehn, from White Rock, B.C. came to this camp when he was a youngster. "This is my 20th year," he said. "I first came as a camper when Don Coy and Dale Parker owned it. Then I came as a counselor. I always enjoyed it when I came her for the summer." In those days, when Lehn and others came to the camp, Don Coy didn't just own the camp; he also did a lot of the cooking. Willene recalls a letter sent to Don Coy from a boy in Saskatchewan looking for the baseball glove he left behind which read, "P.S. I think you're the best cook in the world. All of your meals were fantastic."
By Lisa Joy, Oliver Chronicle, Thursday, August 8, 2002