Harold "Doc" Younker and Tommy Burgess share a great photo opp. during their days at the Big League Experience baseball camp.  Two great baseball people that exemplified the meaning of this great game, "Respect and Fun" .  Both Doc and Tommy aren't with us physically any more, but will always be remebered.  It was a privilege to share their company – RIP.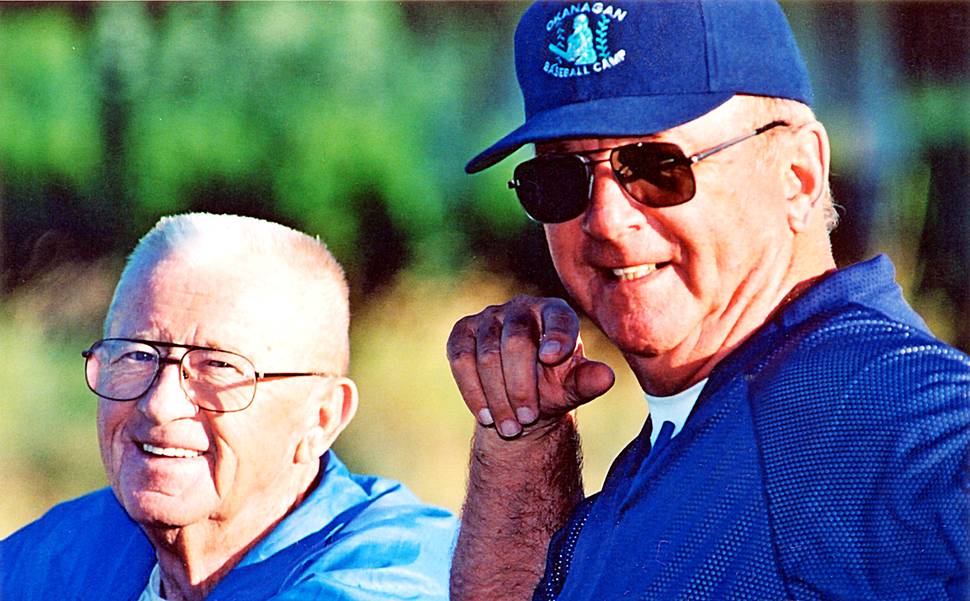 OTTAWA- It is with great sadness that Baseball Canada announces the passing of Harold "Doc" Younker who served as Trainer with the National Team for a 20-year period from 1975 to 1995. He was 94 years old.
Full article from Baseball Canada
Harold "Doc" Younker, second from left, with the 1988 Olympic Team.