At this time in the year, athletes are gearing up for another great season of baseball, and players and parents often ask me about getting to the next level, playing college sports. There are lots of great opportunities out there, but not a lot of families know how to go about accessing those. Many think that participating in a showcase event will take them to the promise land and potentially so and then again maybe not…. If that is the case for you, you might want to take a look at this blog from my wife, Hilary Lehn, of HR Lehn Educational Consulting which gives fantastic advice about getting recruited. Hilary has worked in the field of education for 20+ years, and has helped hundreds of students to be recruited, get admission offers, scholarships, and athletic scholarships, to universities in the US and Canada.  Going to college/university and playing baseball is one thing, going to the right institution that is the right fit so that you may achieve your academic and athletic goals should be what we strive for.
Here's to another great Season of Baseball…see you on the fields! – Marty Lehn
How to Improve Your Chances of Receiving a College Baseball Scholarship
Hi, I'm Hilary Lehn – Marty's wife, but also now an independent educational consultant after 20 years of experience in admission and university counselling in higher education and in university preparatory high schools. My students have ranged from the average student, to gifted athletes, to top scholars, to accomplished musicians and artists, to student leaders. And my greatest asset is my ability to advise and match these students with the best opportunities for them. For athletes, this means keeping in mind getting an education and a degree that will serve them well, along with an opportunity to live their passion by playing ball and perhaps receive scholarship money too. It's been on your mind ever since that Tom Cochrane song "My Boy's Gonna Play in the Big League". After all those practices, workouts, games and travel, wouldn't it be amazing to have my son play Major League Baseball! (even though the chances of that happening are minimal for high school athletes). So it's not impossible! But let's say we start by focussing on how to get recruited to play college baseball. Here are a few important things to know and do to improve your chances.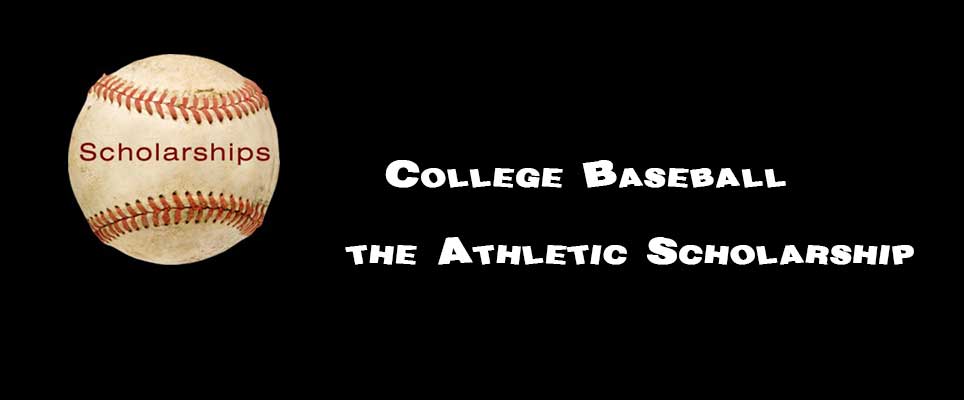 First, you (the student-athlete, with your parents supporting) need to start early with getting your head around how this process works and making yourself ready. The "rules" (NCAA) limit coach-initiated contact with players before July 1 after junior year (Grade 11), with signing taking place in Grade 12, and I have spent a lot of time advising families to know the rules. However, more and more, coaches at athletically competitive schools are finding ways around the rules to recruit and make non-contractual "agreements" with players early in high school, and as early as Grade 9 in some sports.  I disagree with the practice for many reasons, but that's beside the point. If you want to increase your chances, you, like they, need to start early. "By doing what?" you might ask. Put simply, research schools (and not just their baseball programs), get your profile and some game and highlight video together, and start initiating contact with coaches (emails and their online questionnaires) and the admission offices at those schools.
Prepare for and take your SAT's or ACT's by October of Grade 11, and try to get in to take a PSAT prior to that. And if you haven't already, get to work on your GPA (Grade Point Average)! There are NCAA bars you need to meet in order to be recruited, which are often fairly easy to meet when you register with the eligibility center (in Grade 11). However, coaches also know that they need you to pass muster (at least be at or near competitive ranges) with their admission office in order to consider offering you a place on their team. So the better your academic stats, the greater the range (and number) of schools that will consider you recruitable. (Truthfully, yes, the stronger you are as an athlete, the more flexibility there can be with admission standards, especially at DI's.) Consider the beauty and potential of playing for and attending a DIII institution!

If you cast your net too narrowly at the early stage (contacting coaches and admissions), for instance, by only contacting Division I institutions, you may lose out on some of the best opportunities available to you. Remember that for baseball, there are another 380 or so DIII institutions – in addition to the 300 DI and 270 DII, and Junior Colleges and NAIA programs (such as UBC – a very strong program and academic institution in our back yard) – and these represent some of the best academic programs in the country. "But DIII can't offer athletic scholarships," you say. Yes, that is the rule. However, many (most) of my recruited student athletes at the DIII level have received merit scholarship offers on the basis of their overall profile in admission that are as good as or better than what they would have received at a Division I. (And many of these teams are still very competitive and offer exciting opportunities.) And, the bonus is, if the athlete doesn't or can't continue to play the sport for any reason, he doesn't risk losing the scholarship funding for his education. Remember that playing a DI sport is considered "quasi-professional" in the sense that athletes are receiving funding specifically for the purpose of contributing to the college's team (earning revenue or notoriety for the college), and all the things that can go along with that – a "full-time job" commitment to the sport, sacrificing some academic preferences, playing through injuries, etc.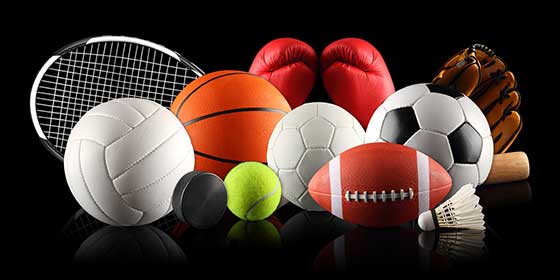 Lastly (for now), seek the advice from upper level (such as Team BC, Team Canada, College and University) coaches in order to develop a sense of what levels of play you may be suited for. Do this early on (Grade 9 or 10), and continually (don't just take one opinion). Consider all of these and start to collect names and contact information of those who will agree to serve as references for you in the future.  At the latest, in the summer after Grade 10, seek out camps and tournaments that give you some exposure to these coaches especially if you haven't already had the opportunity. Good luck on this adventure! It can and should be fun, challenging, exciting, and full of possibilities.