Baseball Camps used to Identify Candidates for Fall and Spring Travel Camps
This last spring The Big League Experiences Owner and Philadelphia Phillies Scout Marty Lehn decided to put together a couple trips to Las Vegas and Phoenix for some keen and talented ballplayers.  The teams were predominately comprised of players that have participated in the Big League Experience baseball camps and were coached by BLE instructors.  Former MLB catcher and holder of 5 World Series rings Bob Didier was part of both trips along with Marty and special guest coach and 11 year MLB pitcher Albie Lopez (FYI; Albie was a World Champion and pitcher on the 2001 World Champion Arizona Diamond Backs).  Along with the veteran coaches, others that guided the players in their development and success on the field was Head Coach of the Vancouver Island University Mariners Jordan Blundell, former Canadian National team pitching coach and Sandlot baseball Academy owner Corey Eckstein and Okotoks Dawgs coach Allan Cox.  Both trips comprised of a training camp prior to competing in the highly touted USSSA tournaments.  "The time spent practicing with the guys in a training camp situation prior to the tournament was a must" commented Marty Lehn, as it gave us a chance to work with the guys, get rid of some winter rust and prepare them for the competition they were about to face from some pretty good clubs from the Southern States".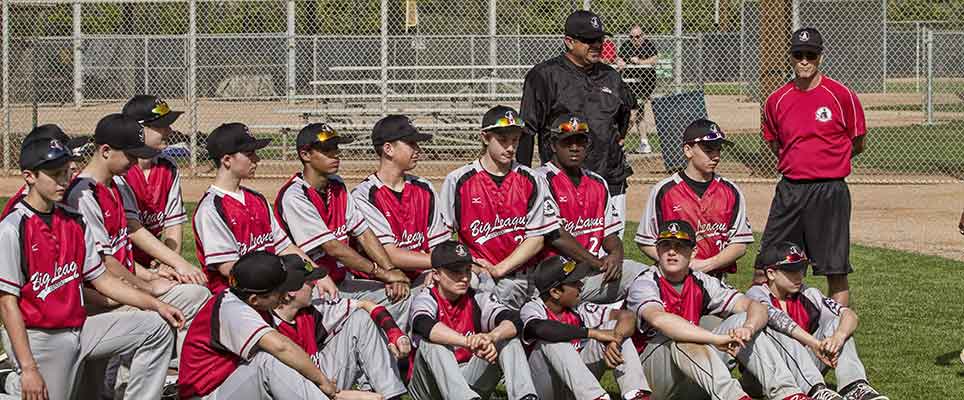 After the trips the number 1 question asked by the players and families was if BLE was going to do more of these events? "No doubt about it, we will" commented Marty. "It's such a pleasure being on the field with a group of players and coaches that are excited and share the same passion for the game that I do".  Not only are these events a great opportunity to see the competition out there but it's an opportunity to give the guys a chance to develop their skills and prepare themselves for their own upcoming season.  "Personally I couldn't have been more excited about the group of players and staff we put together last time and I already have commitments from both Bob and Albie for our next events".   When you think about it, what an opportunity to be on the field and coached by not only those that have played the game at the highest level, but individuals that know how to teach the game.  In regards to this fall and next year's spring events the staff will predominately be  looking forward to utilizing the BLE summer camp to identify players and invite those players that have gone to camp.  There's no mystery by taking players that have gone to camp we will have already worked with them for a week and know their ability as well as their work ethic and character.  Coach Lehn commented, "Many ball players can overcome adversity with hard work, and those that can play a bit and are hungry to be better will be considerations".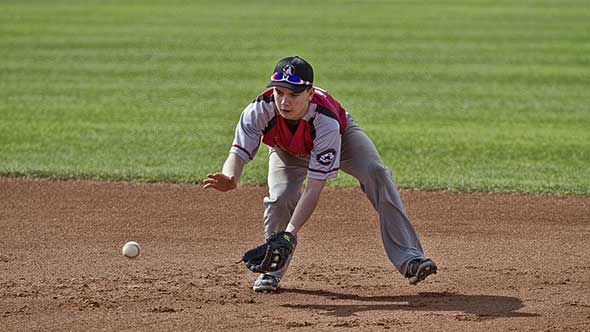 A quick recap of the Las Vegas and Phoenix trips:
The Presidents Day Long weekend trip in February was held in Las Vegas from February 14 – 16 and was for a 13U group.  The team was comprised of players from throughout British Columbia and a couple of players from Alberta.  We were able to get outside of few times in Abbotsford before making our way to Vegas, but the opportunity to practice and play a game at the Big League Dreams complex was very cool.  The Big League Dreams complex is comprised of 6 different MLB replica fields and the guys had the opportunity to Practice and play games at Wrigley Field, Dodger Stadium and Crossley field.  With one of the BLE teams winning their division and the other barely missing out of playoffs it was a most positive event.
The other trip was over spring break as Team BLE made their way to Arizona with a 14U group and set up camp in Mesa to be able to utilize the old California Angels complex (Gene Autry field) for three days in their preparation for a National Invitational tournament held by USSSA baseball.  It was exciting to finally get the opportunity to get some dirt under our feet for the group and we took full advantage of the fantastic weather we had.  Taking into account the heat and the shape of the guy's arms it was crucial to have 11 year MLB pitcher Albie Lopez on the staff to monitor the guy's arms.  By setting up the throwing routine and limiting innings/pitch count the arms stayed strong for the week.  The end analysis was a great week of baseball, some great friendships made, a very good 5 – 2 record for the week which gave them a 3rd place finish.
What's next for Team BLE? – Well, helping out with Baseball BC in their provincial and Prospects camps and preparing for the camp.  Albie Lopez and former hitting coach in the Red Sox and Dodgers organization Orv Franchuck have both been confirmed and we're looking forward to a great summer.
** If interested in reading about the Las Vegas trip, click here
** If interested in reading about the Phoenix trip, click here