Wood Bat ?
A great question from the Kalaw family:
"My 11 yr old attended BLE last year and was introduced to the wood bat/wood bat tournament. We were told that using the wood bat in the off season, but returning to his game day bats during the Little League season was the way to go.
We were wondering if it would be more harmful to try training with the wood bat again now, during the season? He's going through a rough patch and has been really susceptible to infield flyballs, not hitting it as solidly as he has done, not seeing the ball well, not confident. We were wondering if getting him to do tee work and soft toss with the heavier wooden bat would help him re-focus his mechanics on getting good contact and staying inside the ball, etc"
Coach Marty Lehn: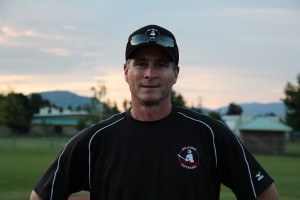 Thank you for your question in regards to your son's hitting.  A quick answer to your question is: No, it would not be harmful to again train with a wood bat now during the season.  To go into your question a little further and regarding the wood bat: Unlike the aluminum bat the wood bat has a smaller sweet spot and is usually end heavy.  The wood bat also has a closer length – to – weight ratio (ie; 30 inches, 25 ounces = -5) than the aluminum bat (ie; 30 inches, 18 ounces = -12) thus making the hitter utilize his hands more effectively and understand/develop his ability to throw/direct the barrel head to the ball more effectively rather than sweep the bat to the ball.  By developing a better feel for the barrel head, the hitter creates a stronger mechanical swing that will produce better direction and barrel head speed, thus giving better results (power and average).  Will using the wood bat again at this time help him stop hitting infield fly balls and increase his confidence again? No; however, proper guidance with some quality drills and slight mechanical adjustments to correct faults is probably the route to go to get him back on track.  This on its own should get his confidence back up and get him excited about getting back in the box and doing some damage.  Utilizing the Tee for drills mixed in with side toss and front toss if able (whiffle balls needed or regular balls and protective screen) are all great drills to get the positive repetition under his belt.
Please understand the wood bat is a piece of equipment, and the goal of a hitter is to create a strong swing to the ball (whether with wood or aluminum).  This is accomplished by establishing a proper balanced position in the batter's box, a controlled load, approach and balanced finish.  With this in order, one's direction and ability to utilize their hands in controlling the barrel head should be greatly improved.
Best of luck with the rest of the season and remember when in the batter's box to "Think Hit" and prepare to hit every time the ball is thrown.
Sincerely
Marty Lehn
Big League Experience Baseball
Scout – Milwaukee Brewers