Looking for a baseball camp to take your game to the next level? One that gives you more than 10 swings at the plate or one inning on the mound?
The lineup of guest coaches attending the 2017 Mizuno Big League Experience Camps is perhaps one of the best ever!
One in particular is a 2-time MLB  All-Star,
Shea Hillenbrand  – Known for his intense approach to the game, Shea was a very successful infielder and power hitter during his Major League career! He will be taking it all out on the diamond and the batting cages when he joins the BLE camp staff for the 2017  camps.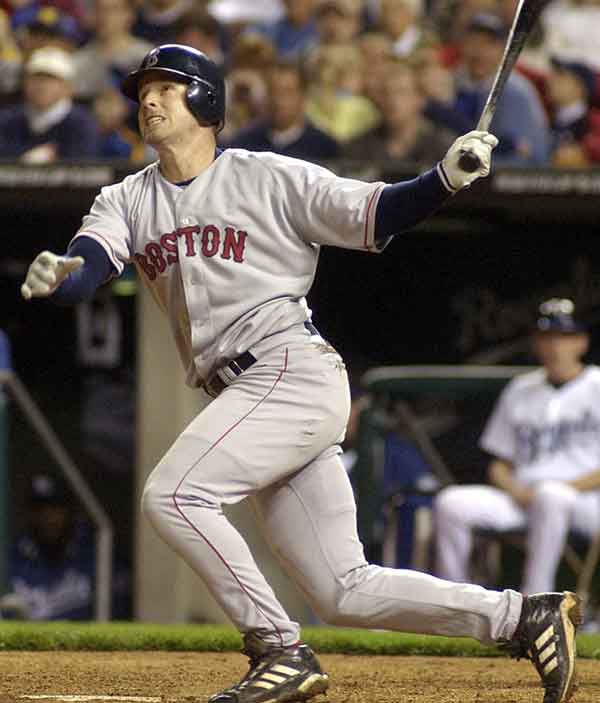 Additional coaches will include:
Bob Didier – Former MLB player and coach, Bob was named to the MLB rookie All-Star team in 1969. As a coach/scout, Bob is a recipient of 5 World Series rings (Toronto Blue Jays in '92 & '93 and NY Yankees in '98, '99 & '00). Bob was also the catching coordinator for the Arizona Diamondbacks.
Albie Lopez – 12 year MLB pitcher and member of the 2001 World Champion Arizona Diamondbacks. Albie pitched for Team USA and was a standout at Mesa College where he now aids in the recruiting process. Albie is also a coach for the AZ Blue Jay Scout team.
Marty Lehn – Former Canadian Olympic Team coach and ten year MLB scout. Specializing in hitting and infield.
Joe Sergent – Drafted in 1999 by Florida Marlins, Joe pitched 11 years of professional baseball. He won an MiLB title while playing alongside Miguel Cabrera, Adrian Gonzalez and Josh Beckett. Currently a coach with the Okotoks Academy in Calgary, Alta.
Kyle Dhanani – Former professional player with the Milwaukee Brewers organization. After playing 5 years professionally, Kyle was the Assistant at his alma mater,  Thompson Rivers University. Kyle is now the Head Coach of the White Rock Tritons in the PBL.
Head to the Camp Staff page to find out more about the quality coaches at BLE camps!
Big League Experience baseball camps are designed to provide players with a fun and competitive learning environment. Our top notch staff instills confidence into players through teaching values on and off the field.
For all the camps BLE offers, you'll find all the information right HERE!
The Mizuno Prospect's and Showcase Camps are designed for players who are committed to improving their game and taking it to the next level, ie: college or professional baseball.   The BLE camps give players the opportunity to highlight their abilities to MLB scouts and college coaches and recruiters over a five day period. Camp will include sessions working directly with guest coaches (MLB scouts and US College coaches) on the field and in the bullpen and batting cages.
If you are a player who is serious about taking your game to the next level, you should not miss one of the following camps:
Mizuno Prospects 15/16U Camp      August 27 to Sept 1            born in 2001/02
Mizuno Showcase 16+  Camp            Aug. 27 to Sept. 1        born in 1999 to 2001
Do not miss this opportunity to work with and perform in front of professionals who have the credentials to take you to the next level. Camps are filling quickly so we encourage you to register soon.
For additional information regarding these BLE Mizuno camps click the name of the camp listed above or contact the BLE office by email at mail@bigleagueexperience.com or visit www.bigleagueexperience.com.